Palestinian leadership incites more terror. Should Fatah be declared a terrorist organisation?
Fatah, and Palestinian leader Mahmoud Abbas, are openly inciting terrorism and murder amid ongoing unrest in Jerusalem. Many now want Fatah banned as a terrorist organisation like Hamas
Amid growing calls in Israel and beyond for Fatah, the leading faction inside the Palestine Liberation Organisation, to be declared internationally as a terrorist group, new evidience has emerged of Fatah, lead by "moderate" Palestinian leader Mahmpud Abbas, inciting the murder of Israelis in Jerusalem.
This comes during ongoing tension over the rights of Jews to pray on the Temple Mount, one of Judaism's holiest sites. Palestinians reject that right and a man was murdered earlier this week when he and several others were deliberately run over by terrorists. Another car attack killed a woman and her baby daughter in October.
On Thursday, watchdog group Palestinian Media Watch (PMW) revealed that the Fatah leadership was inciting more such attacks on social media.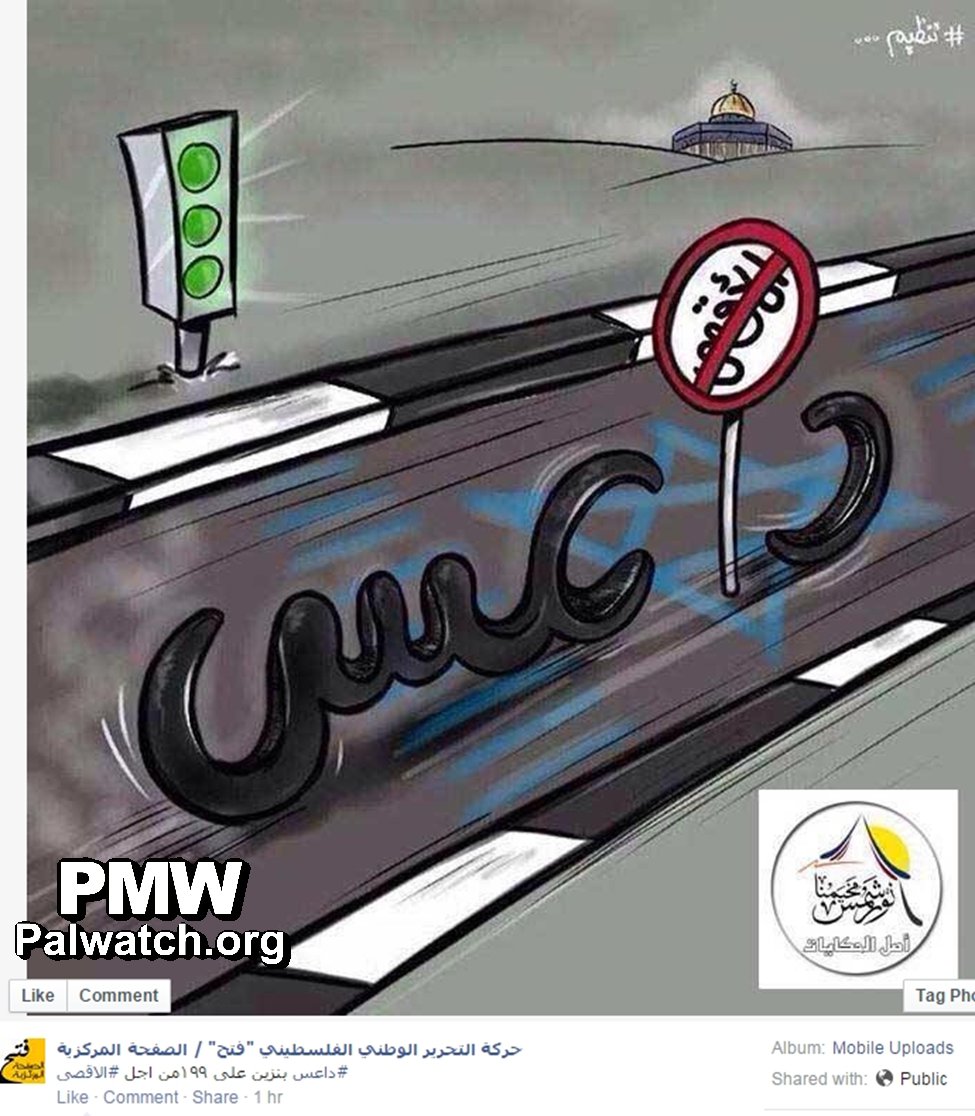 PMW said:
"Today, the above cartoon appeared on one of Fatah's official Facebook pages. "Fatah-The Main Page" labeled the cartoon "the run over organization" (a play on words on the Arabic word for "run over" - da'es - and the Arabic acronym for the Islamic State terror organization - Da'esh). The cartoon  urges people to "Hit the gas at 199 [km/h] for Al-Aqsa." The crossed-over traffic sign says "Al-Aqsa," hinting that Jews are not allowed to enter the Temple Mount. [Facebook, "Fatah - The Main Page," Nov. 6, 2014]
Palestinian Media Watch also said:
"Another Fatah Facebook page, "The National Liberation Movement - Fatah," posted a cartoon showing a car trying to ram into three fleeing Jews."
 
Latest on the blog
We are wholly dependent on the kindness of our readers for our continued work. We thank you in advance for any support you can offer.